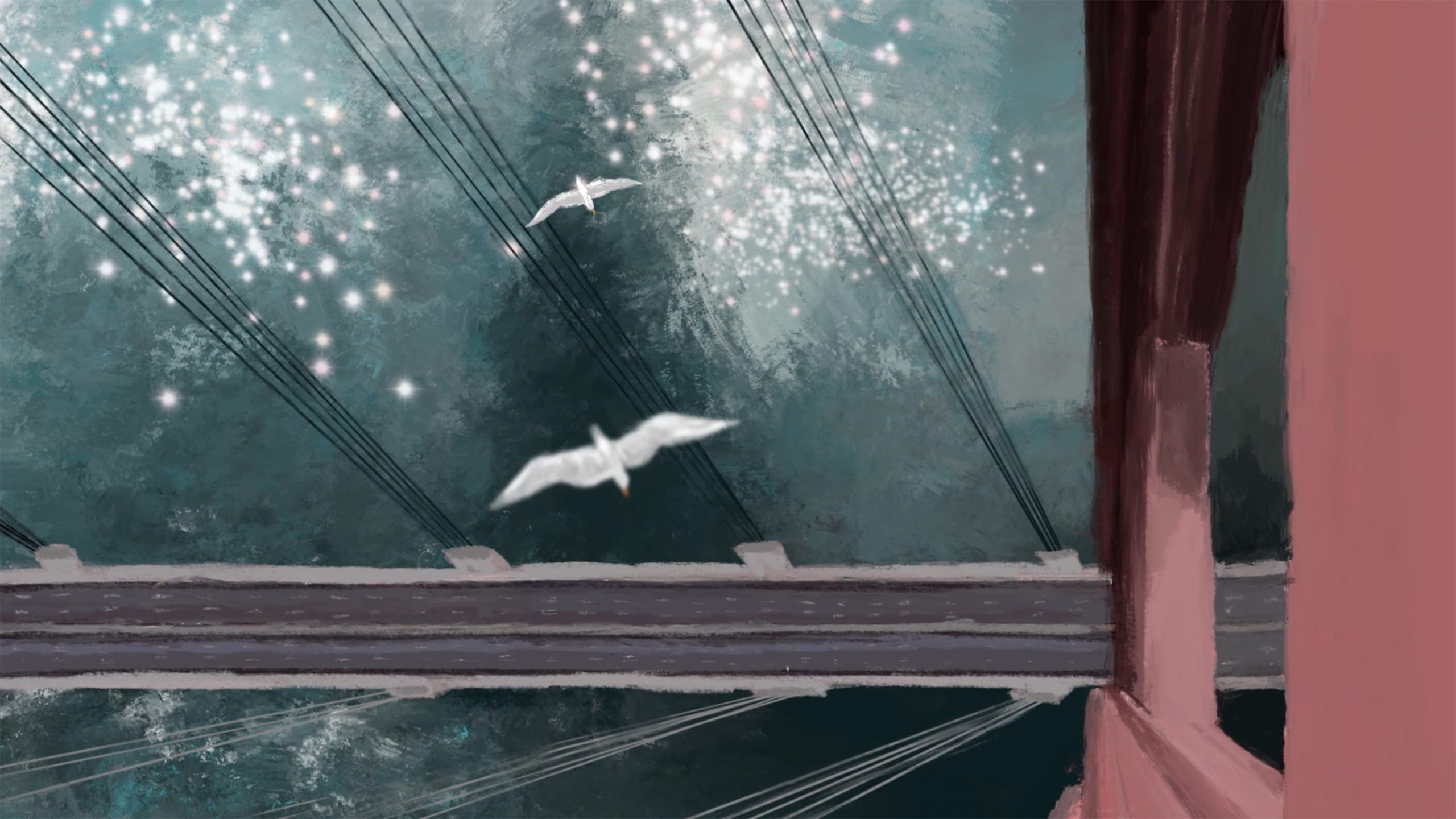 I Gotta Look Good for the Apocalypse
Un film de Ayce Kartal
6 min | 2021 | France – Turquie | Production LES VALSEURS
Avec le soutien de CNC
Mars 2020, après la Chine, c'est la planète entière qu'on enferme en elle-même. Notre monde qu'on dit réel se vide alors de ce qui faisait sa substance et des formes de vies numériques se multiplient, à l'instar de ces couples dont les avatars partagent à distance une vie commune dans un univers virtuel.
Et si la crise que nous vivions vraiment n'était pas une pandémie, mais une déréalisation accélérée de nos vies ?
March 2020. After China, the whole planet locks itself in. Our world, which we call "real", is drained of what used to be its substance, and forms of digital life multiply, like these couples whose avatars share a common life in a virtual universe.
But what if the crisis we are actually experiencing is not a pandemic, but an accelerated derealization of our lives?

Pour voir le film, demandez le lien à distribution@lesvalseurs.com
To watch the film, request the link at distribution@lesvalseurs.com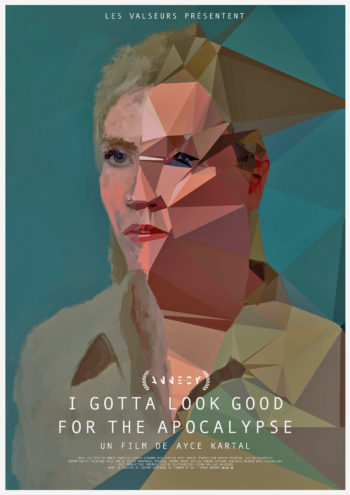 Réalisation : Ayce Kartal
Production : Les Valseurs
Producteurs : Damien Megherbi, Justin Pechberty
Scénario: Ayce Kartal
Animation: Ayce Kartal
Montage : Jérôme Bréau
Son: Antoine Bertucci, Éric Chevalier
Best Animation Award | Curtas Vila do Conde | Portugal (2021)
The Best Experimental Animation | "TOFUZI" International Animated Film Festival | Georgia (2021)
Animatricks International Animation Festival | Finlande (2022)
Festival international du film d'animation d'Annecy | France (2021)
Curtas Vila do Conde | Portugal (2021)
FANTOCHE
International Animation Film Festival | Switzerland(2021)
Imaginaria | Italie(2021)
Silhouette Film Festival | France (2021)
Fenetres sur Court | France (2021)
Drama International Short Film Festival | Greece (2021)
Toronto International Film Festival | Canada (2021)
Animatou | Switzerland (2021)
Animage Film Festival | Brazil (2021)
Seminci – Valladolid International Film Festival | Spain (2021)
Chicago International Film Festival | USA (2021)
Festival du Film Court en Armagnac | France (2021)
Nouveaux Cinéma | Canada (2021)
Message To Man | Russia (2021)
Ajyal Film Festival | Tunisia (2021)
Sapporo International Short Film Festival & Market | Japan (2021)
Escales Documentaires – Festival international de la création documentaire | France (2021)
St. Louis International Film Festival | USA (2021)
Festival du Film Court de Villeurbanne | France (2021)
Festival du Film Court de Villeurbanne | France (2021)
Festival Tofuzi | Georgia(2021)
Festival Mutoscope | France (2021)

Festival on Wheels | Turkey (2021)

In the Palace Festival international du court métrage

| Bulgaria (2021)

Sebastopol Documentary Film Festival

| USA (2022)

Cinequest Film & VR Festival

| USA (2022) 

Festival national du film d'animation de Rennes Métropole

| France (2022) 

Stuttgart International Festival of Animated Film

| Allemagne (2022)

 
Glasgow Short Film Festival

| UK (2022) 

Go short

| Pays Bas (2022) 

International Animated Film Festival Animocje

| Pologne (2022)

Barcelona International Short and Animation Film Festival

| Espagne (2021)

FILUMS International Film Festival

| Pakistant (2022) 

Animatricks International Animation Festival

| Finlande (2022) 

Akbank Short Film Festival

| Turkey (2022) 

The Norwegian Short Film Festival

| Norvège (2022) 

La Guarimba

| Italie (2022) 

Doc Edge Festival

| Nouvelle Zélande (2022) 

BuSho Film Festival

| Hongrie (2022) 

Minikino Film Week – Bali international short film festival

| Indonésie (2022) 

Kaş International Film Festival

| Turquie (2022)

Ann Arbor Film Festival

| USA (2022) 

Festival du Court Métrage en plein air

| France (2022) 

DOCUMENTARIST FF

| Turquie (2022) 

Torino Underground Cinefest

| Italie (2022) 

Filmzeit das allgäuer

| Allemagne (2022) 

Flickers Rhode Island Film Festival

| USA (2022) 

Norwich Film Festival

| UK (2022) 

Black Sea Film Festival

| Roumanie (2022)