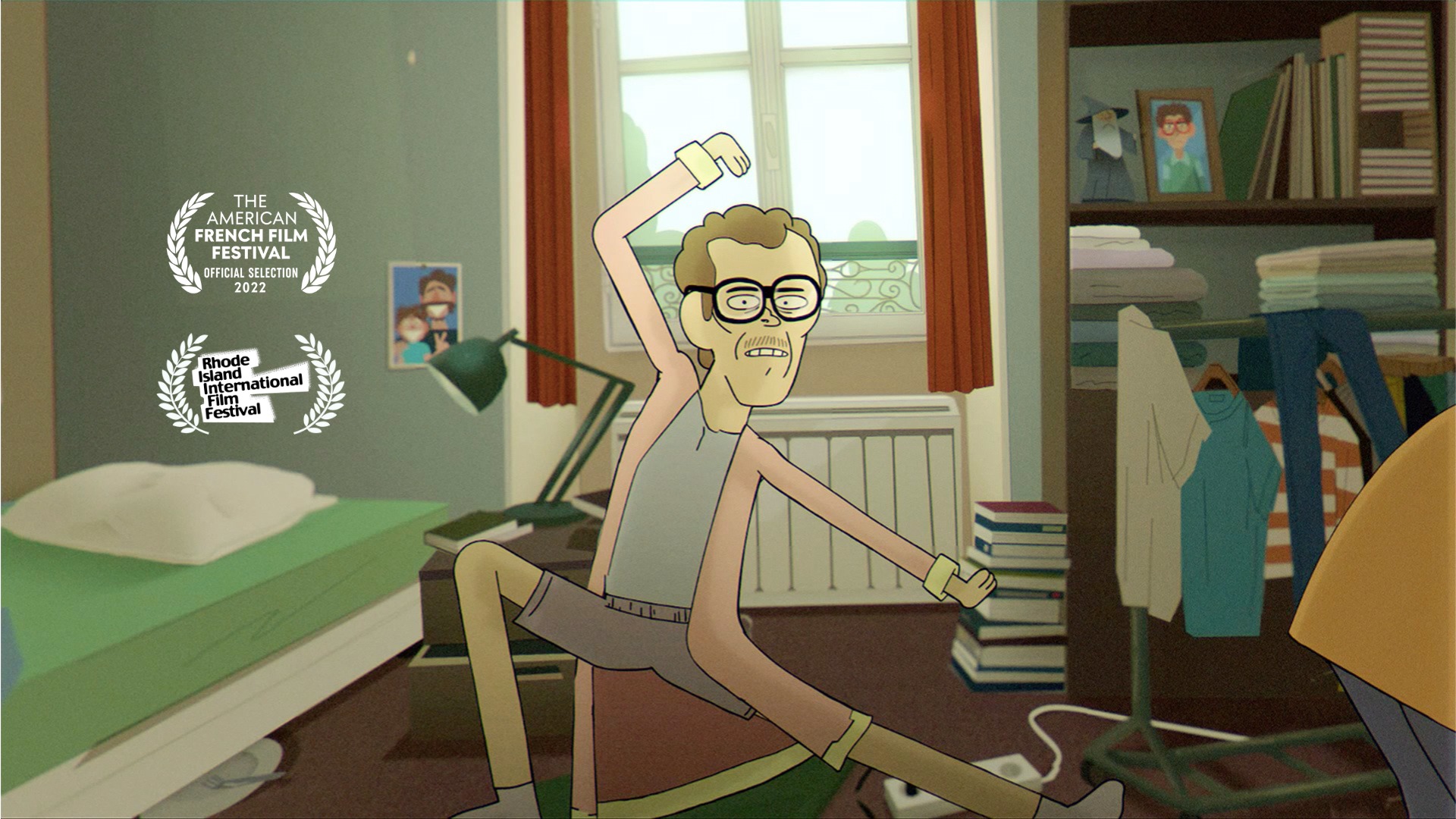 Horizon Réussite
Un film d'animation de Théophile Gibaud
Ecrit par Justin Pechberty et Damien Megherbi
13 min | 2022 | France  | Production LES VALSEURS

Avec le soutien du Fonds d'aide à l'innovation du CNC et l'Aide à la production de la région Nouvelle Aquitaine.

Peter a quarante ans et n'a jamais travaillé de sa vie. Pour qu'il se trouve un emploi, sa mère le conduit un matin de force dans la banque où son défunt père a fait sa carrière. Il ne va falloir à Peter que quelques heures pour prendre la place du directeur.
Peter is forty and has never ever worked of his life. For him to get a job, his mother takes him by force in the bank where his deceased father had built his carrier. Peter will only need few hours to take the place of the director.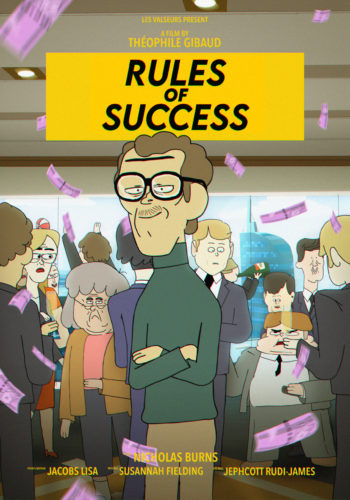 Director : Théophile Gibaud
Producers : Damien Megherbi, Justin Pechberty,
Screenplay: Damien Megherbi, Justin Pechberty,
Animation: Théophile Gibaud, William Laborie
Décors : Alexandre Rimbault
Montage Son & Mixage : Antoine Betucci
Musique : Clément Duquesne

CAST:
Vincent Dedienne, Peter
Marina Rollman, Mlle Billet
Anne Girouard, La mère de Peter
Eddy Leduc, Stéphane l'hôte d'accueil
Hugues Moizan, Patrick le présentateur
Mathilde Roerich, Giselle la présentatrice
Jean-Christophe Bouvet, Directeur
Festival du cinéma européen de Lille | 1er prix du scénario | France (2014)
Divipassion | Meilleur film d'animation | France (2022)
Divipassion | Meilleur scénario | France (2022)
Festival Européen du Court Métrage de Bordeaux | France (2022)
Festival National d'Animation de Rennes | France (2022)
Festival de Vebron | France (2022)
Flickers Rhode Island | USA (2022)
Festival Audiovisual Infantil de Bogota | Colombie (2022)
Filmoramax | France (2022)
Weird Market & WFest | Espagne (2022) 
American French Film Festival | USA (2022) 
Nuits magiques | France (2022)
Divipassion | France (2022)
Animation Marathon | Grèce (2022)
Festival du court métrage d'Auch | France (2022)