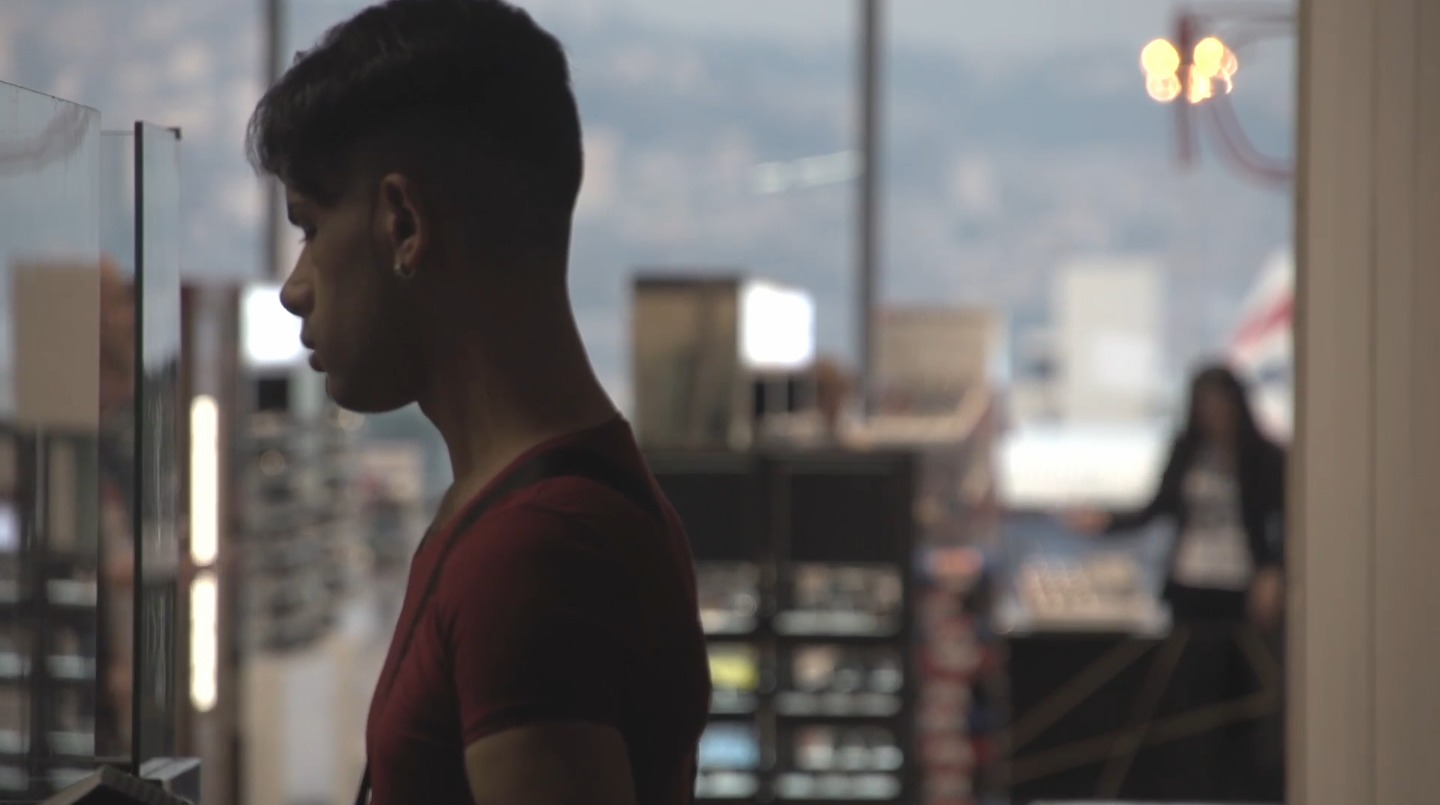 Les Syriens
Un film documentaire de Ismaël
90 min | 2019 | Tunisie / Allemagne / France
Production LES VALSEURS (France), TAVMA (Allemagne) et UTOPIA FILMS (Tunisie)

Avec le soutien de IDFA Bertha Fund, du Arab Fund for Arts and Culture, de Beirut Film Station — Goethe Insitute Lebanon et du Dubai Film Connection
Premier Prix du Dubai International Film Festival et Prix Tribeca Film Festival
Aide à la coproduction d'œuvres cinématographiques franco-tunisiennes du CNC et du CNCI
Leena, enceinte de 6 mois, vit dans une tour, au nord de Tripoli, occupée par une dizaine de familles syriennes, Ali travaille dans une école de surf, sport pour lequel il s'est découvert une passion et Fadia rêve d'immigrer au Canada où elle pourra entamer un traitement hormonal.
Tous trois on fui les combats en Syrie et se sont réfugiés au Liban. À travers leurs portraits émergent les fractures et les paradoxes d'une région sous haute tension.
Leena, 6 months pregnant, lives in a tower, north of Tripoli, occupied by a dozen Syrian families, Ali works in a surf school, sport for which he discovered a passion and Fadia dreams of immigrating to Canada where she will be able to start hormonal treatment.
All three have fled the war in Syria and found refuge in Lebanon. Through their portraits emerge the fractures and paradoxes of a region under high tension.
Rushs d'un premier montage
BABYLONE
Documentaire
|
co-réalisation de Ismaël, Youssef Chebbi et Ala Eddine Slim
|
120 min
|
2012
Au printemps 2011, fuyant les combats en Libye entre les révolutionnaires et les troupes de Kadhafi, plus d'un million de réfugiés affluent en Tunisie, quelques semaines seulement après la révolution nationale. C'est au sud du pays, à côté de frontière de Ras Jdir, qu'un camp est construit pour pouvoir héberger cette population de déplacés. Les trois réalisateurs ont apporté leur caméra pour filmer en temps réel l'Histoire en marche, de la mise en place du camp jusqu'à son démantèlement. Dans ce Babel postmoderne, on parle de nombreuses langues et les réalisateurs ont fait le choix de ne rien sous-titrer, ni d'ajouter de commentaire.
PRIX & MENTIONS
Grand Prix au FID de Marseille en 2012 Prix des Universités au DOCLisboa en 2012 Prix du Meilleur Long-Métrage aux Rencontres des Réalisateurs Tunisiens en 2013 Prix Spécial du Jury au Festival International de Cinéma de Tripoli en 2013 Mention Spéciale au Rome MedFilm Festival
LEILA'S BLUES
Ismaël fait partie des 8 cinéastes émergents tunisiens et internationaux choisis pour participer à la Tunisia Factory, collection de 4 courts-métrages présentés en première mondiale à la Quinzaine des réalisateurs (Cannes 2018). Il a ainsi co-écrit et co-réalisé Leila's blues, un film qui s'articule autour d'un personnage féminin fort. Àlors qu'elle est dans une clinique pour effectuer un avortement qu'elle cache à son mari, son fils autiste de 17 ans disparait. Elle se lance alors à sa recherche. Recherche qui la conduit à se libérer des pressions sociales qui l'étouffent.
1. Dubai International Film Festival | Premier Prix + Prix Tribeca Film Institute + Prix Robert Bosch + Prix Producer's Network | Dubai | Emirats arabes unis (2017)