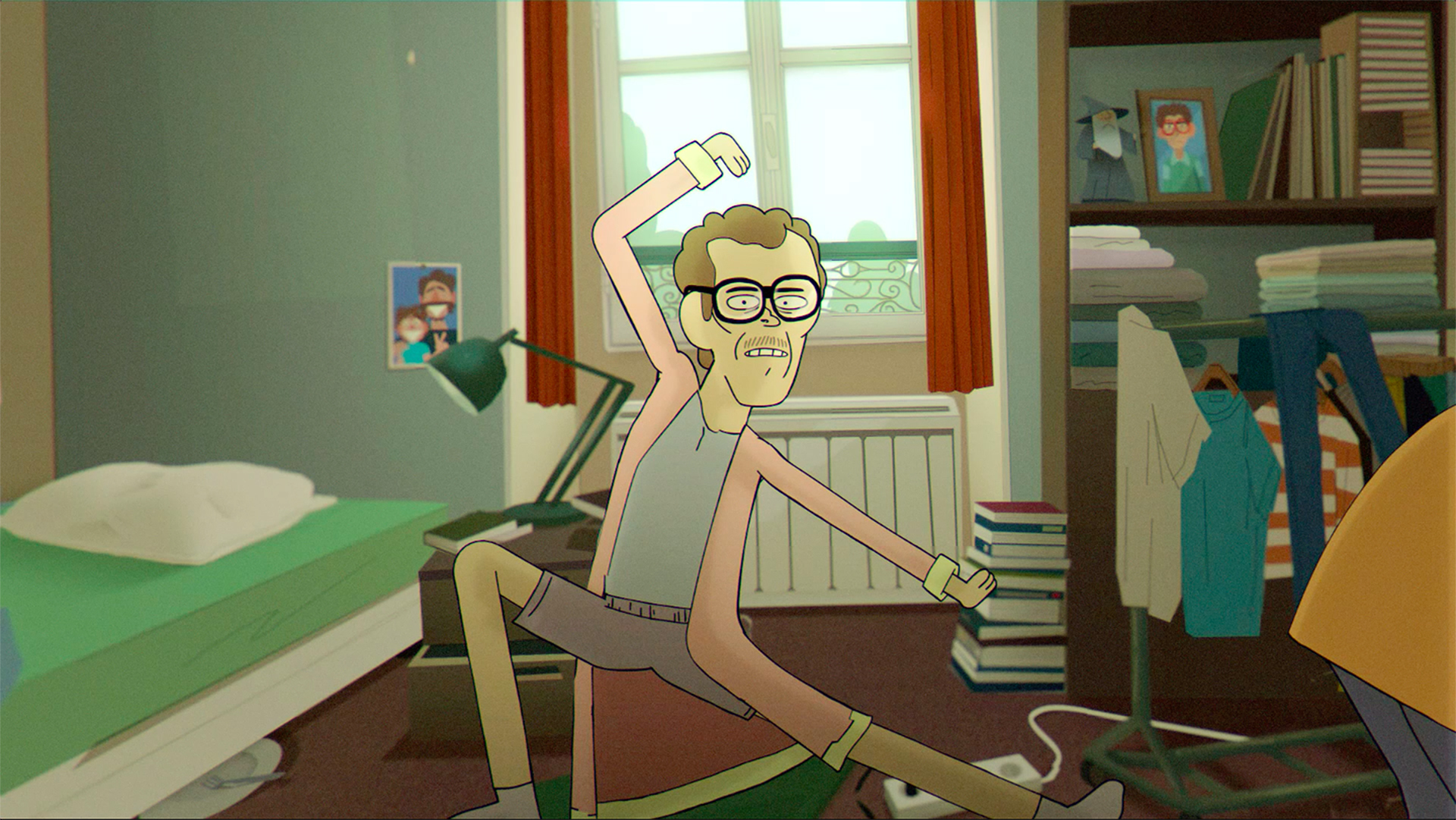 Your movie horoscope 2022 by Les Valseurs
To celebrate this new year, which promises to be more exciting than ever (at least than the previous one), Les Valseurs have prepared your movie horoscope to guide you in your good (and not so good) resolutions!

CAPRICORN

23 DECEMBER – 20 JANUARY
Never answer your Whatsapp messages straight away, let your not so important contacts marinate for a while with the double blue tick and take some time off. If you don't know where to go, leave for India with Sushma Khadepaun's short Anita that you can catch on Focus Features' Digital platforms, or even into space with Carlos Segundo's Sideral that will be shown at the Clermont-Ferrand Film Festival if you're lucky enough to be there
AQUARIUS
21 JANUARY – 19 FEBRUARY
This year you are getting older. You will therefore be experiencing a certain amount of nostalgia over the next few months. That's why we're preparing Samuel with Emilie Tronche, an animated series about the 2000s and childhood memories to boost your mood 💃🏽

PISCES
20 FEBRUARY – 20 MARCH
Who are you really? What are you going to do with your life? We know that you've been asking yourself these questions. To find more or less convincing answers, we strongly suggest a spiritual retreat. Take example on Weijia Ma's in My Quarantine Bear
To open up your teleworking opportunities, learn new languages this year. If you choose Spanish you'll be able to watch The Mysterious Gaze of the Flamingos by Diego Céspedes. If you prefer Portuguese, you'll be able to watch Heartless by Nara Normande and Tião. If you're lazy and just want to learn the Australian accent, we're also preparing Calm by Michael Leonard and Jamie Helmer. The only thing is that we have to shoot these three feature films first
You've jeopardised your karma by hardly ever tipping in 2021 your Uber drivers, we know that. That's why you need to lift your soul to another level this year. To get there, we suggest you watch the documentary Avec Naomie by Haitian director Dumas Maçon, coming soon.

What does your upcoming year have in common with the end of Step into the River by Weijia Ma (currently on the New Yorker and Oscars platform)? They both have an exceptional ending, but we can't tell you why, we don't want to spoil.

Don't change your eating habits at all, it might be dangerous. Instead, definitely stop using Facebook and follow Les Valseurs on Instagram if you haven't already. It will inspire you to become a better film buff and therefore a better person throughout the year.

VIRGO
23 AUGUST – 22 SEPTEMBER
Some people admire to you and others do not, that's not normal. Hurry up and make babies asap to give those around you the appearance of a successful life, but more importantly so that your children are old enough to go to the movies to watch the preschool animated feature The Animal Christmas when it will be released.

LIBRA
23 SEPTEMBER – 23 OCTOBER
Major changes are coming, mainly in your streaming services subscriptions. But stop getting both excited and anxious waiting for these changes to happen. Watch Fendas by Carlos Segundo on Mubi instead, it will calm you down.

SCORPIO
24 OCTOBER – 23 NOVEMBER
If you're in a relationship, you might want to think about taking a break, you're better than your partner, right? If you're single, you're in for a real treat. To raise the level of conversation during your future dates, try to find on the dark net the documentary After your revolt, your vote by Kiswendsida Parfait Kaboré to introduce you to the political situation in Burkina Faso.

SAGITTARIUS
23 NOVEMBER – 22 DECEMBER
What are you waiting for to succeed? Follow the example of Vincent Dedienne in Rules of Success, Théophile Gibaud's next short film, and take your boss's place or, better still, send us an unsolicited application to join our dream team!
Vincent Dedienne in the middle of a Tai Chi session
in Rules of Success by Théophile Gibaud, to be discovered in 2022 !