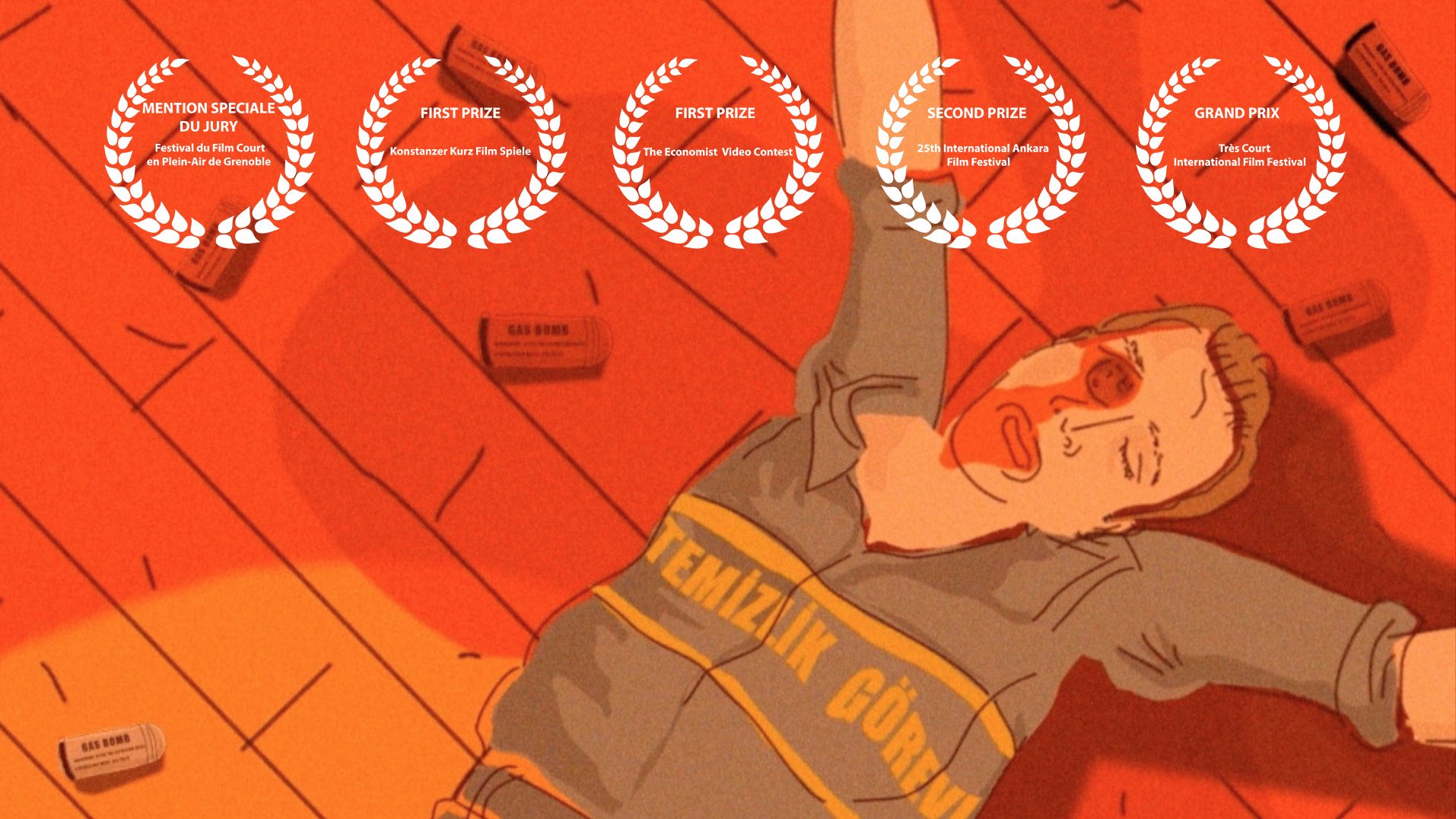 Marche Arrière
Un documentaire d'animation de Ayce Kartal
4 min |  2014 | France – Turquie | Production LES VALSEURS
Avec le soutien du CNC (aide après réalisation).
Acheté par France 3
English title : Backward Run
Juin 2013. Un mouvement protestataire occupe le parc Gezi à Istanbul. La tension monte entre les manifestants et la police de plus en plus violente. Pendant ce temps, la télévision turque diffuse des documentaires sur les pingouins. Marche arrière est un film auto-censuré dénonçant cette censure.
Pendant les manifestations, un vieil homme s'est approché et m'a demandé : « C'est quoi cette foule ? Que se passe-t-il ? On a gagné la Coupe du Monde ? »
J'étais abattu, choqué et très énervé. C'est à ce moment précis que j'ai décidé de faire un film sur le problème de la presse en Turquie et la situation désolante des gens ordinaires pendant le mouvement protestataire du parc Gezi.
Ayce Kartal, réalisateur de Marche Arrière
June 2013. Demonstrators occupy Istanbul's Taksim Gezi park . While the tension and police brutality rise in the streets, the turkish TV broadcasts documentaries about penguins. Backward Run is a self-censored film criticizing this press censorship. During the protest days, an old man came to me and asked : -« What is this crowd? What is happening? Did we win the World Cup? »
I felt very sad, I was shocked and got very angry. That was the exact moment I decided to make a film about the press problem and the miserable situation of ordinary people in Turkey during the Gezi Park Protests.
Ayce Kartal, director of Backward Run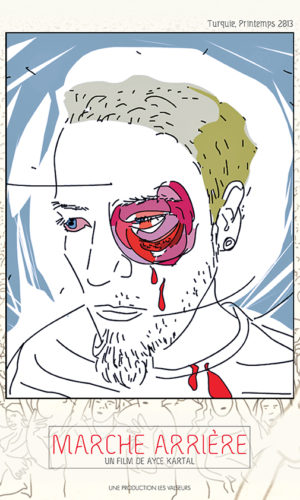 Pour voir tous nos films d'animations, cliquez ici.