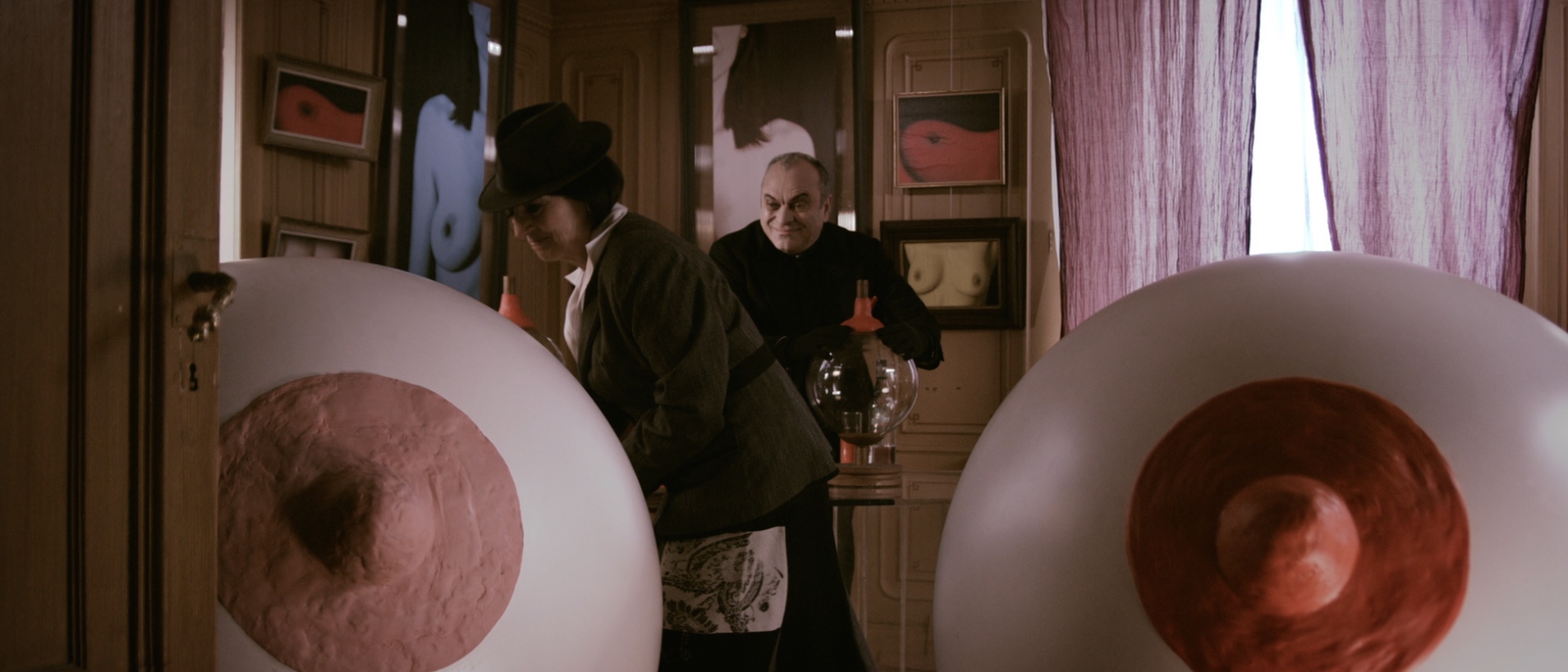 bOsOm
Un film de Justin Pechberty
Durée : 17 min | Année : 2010 | France | Distribution et ventes LES VALSEURS
Produit par Theorem. Avec Jean-Christophe Bouvet, Alyse Gautier et Emmanuel Avena
Avec le soutien du CNC, de Procirep Angoa, de TPS Star et de la région Rhône-Alpes.

Dans une grande villa isolée, un chirurgien plasticien n'a de cesse que d'opérer des femmes dans l'espoir de donner à leur poitrine la forme adorée des seins de son épouse.
In a remote villa, a plastic surgeon constantly operates women hoping to give their breast the beloved shape of his wife bosom.
[toggles background_color= »#43ccfc »] [toggle title= »Générique détaillé » background_color= »#43ccfc » id= »b1″]
Image : Thomas Jacquet
Décoration : Gilles Tissot
Son : Thomas François
Design Sonore et Mixage : Tranquille Le Chat
Musique : Arsène Lefrançois
Montage : Jérôme Bréau
[/toggle] [/toggles]
[toggles background_color= »#43ccfc »] [toggle title= »Festivals » background_color= »#43ccfc » id= »b1″]
Festival international du court métrage de Zubroffka | Pologne  (2013)
Festival international de cinéma de Lebu | Chili (2010)
Festival international du court métrage « La boca del Lobo » de Madrid | Espagne (2009)
Festival du film de Reggio | Italie (2009)
Festival « Tours Métrage » de Tours| France (2009)
Festival du « Film court » de Montpellier | France (2008)
[/toggle] [/toggles]
[toggles background_color= »#43ccfc »] [toggle title= »Diffusions » background_color= »#43ccfc » id= »b1″]
TPS
Mini Movie Channel
Orange Cinéma Séries
Shorts TV
[/toggle] [/toggles]