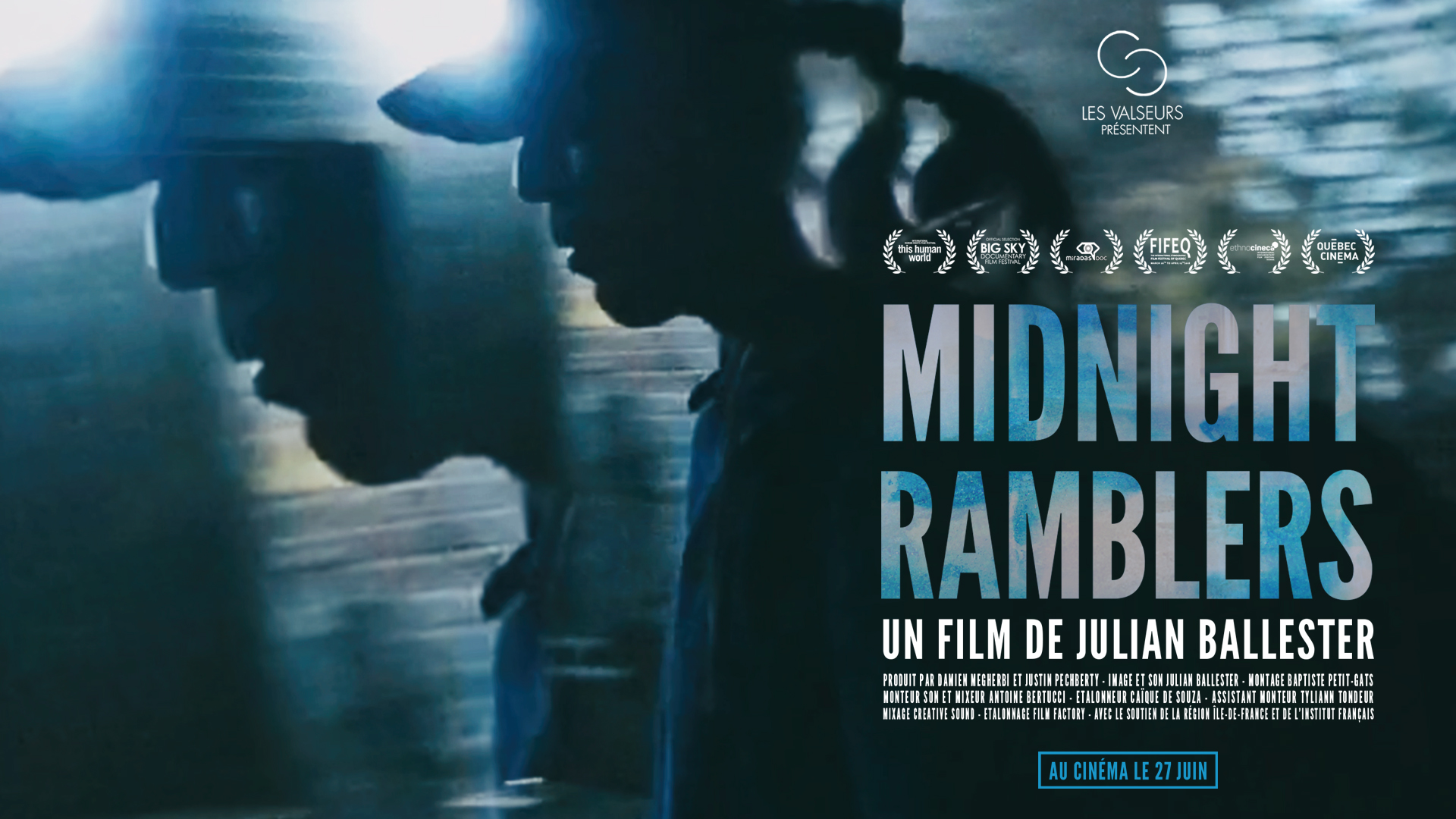 Midnight Ramblers
Un documentaire de Julian Ballester
Sortie en salle 27 juin 2018
57 minutes | 2017 | France | Production LES VALSEURS
Lauréat de la Résidence Louis Lumière 2016 de l'Institut Français.
Avec le soutien de la Région Ile de France.
Nuit après nuit, Kye, Tobie, Paul, Kim et Tattoo errent dans le labyrinthe des avenues et des ruelles de Montréal. Ils se soutiennent les uns les autres et la drogue les accompagne tous. C'est une échappatoire et en même temps, ce qui les empêche de s'en sortir. Kye, la plus jeune, rêve parfois d'un ailleurs.
Night after night, Kye, Tobie, Paul, Kim and Tattoo wander through the streets and alleys of Montreal. They support each other, and they are all drug users. It is their only way of escaping a harsh reality, but at the same time it is what keeps them on the streets. Kye, the youngest of the five, sometimes dreams of a different life.

Rendez-vous en bas de page pour télécharger le dossier de presse, les visuels et l'affiche du film.