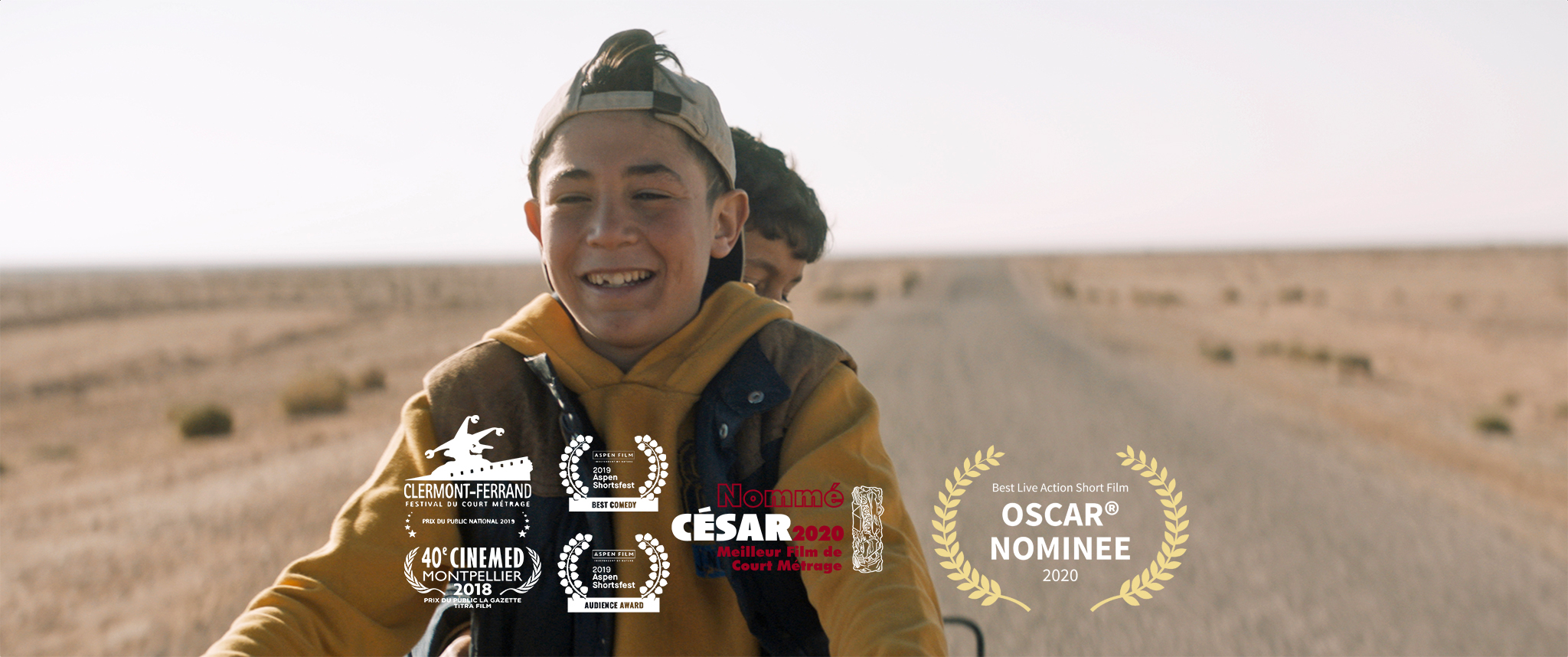 Nefta Football Club
Une comédie d'Yves Piat
17 min | 2018 | France – Tunisie | Production LES VALSEURS
Avec le soutien de la région Pays de la Loire.
Préacheté par France 2.
Dans le sud tunisien, à la frontière de l'Algérie, deux frères fans de football tombent sur un âne perdu au milieu du désert. Bizarrement, l'animal porte un casque audio sur ses oreilles.
In the south of Tunisia, two football fan brothers bump into a donkey lost in the middle of the desert on the border of Algeria. Strangely, the animal wears headphones over its ears.
Disponible en VOD / Available in VOD